December 13th, 2017
Having fun, working on a new 'painting a day' series. Started out December 1st. The series slowly starts to look like a real collection of miniature abstract paintings. Great fun to create; trying some new ideas every day. Who knows... maybe some day, one of these tiny treasures will grow into a 'real' painting. For now the challenge of creating a new 'Daily Abstraction' is big enough...
December 11th, 2017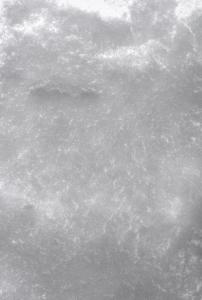 Easy comes, easy goes...
Snow has fallen. Covering up all ugliness with a white blanket. Even blocking the light from getting inside.

Now the snow has fallen, the window at the attic is covered with snow. Only a little bit of daylight still manages to shine through, giving the snowwhite blanket an additional magic touch. The 'backlight' makes the snow look grey. The irregular pattern makes it look like an abstract painting, fallen down on my window.

Like to see more abstract art? Have a look at my blog 'Daily Abstractions': https://dailyabstractions.blogspot.nl/
December 11th, 2017
My wife and I have been running an art gallery for more then ten years. When we learned that some artists made 're-runs' of certain succesful serigraphs, in other words the limited number of 250 (200, 150 or whatever their initial goal has been...) was raised with a second series of 250 numbered copies, we decided to quit selling these so called 'limited editions' and focused our selling to original artworks.

I call my own limited series "ID's", short for "Identicals". The image pictured hereby is ID 03-30. My third, handmade copy of 30 copies in total. Handmade, thus 100% unique and 100% original. For additional reading, click the link in this post.